Mechanical engineering
Customised solutions for your production
ASW-Karg Wire Technology sees itself not just as a "wire specialist", but also as a company following in the finest tradition of German mechanical engineering.
Since 1960, quality products "Made in Germany" have been produced at the company's headquarters in Ellingen. This comprises the areas of development and production.
What this means for you is high-quality machines and products that work perfectly, as you would expect from a premium partner for companies and concerns engaged in automotive engineering, power and environmental engineering, and wire technology.
For many years now, our customers have valued us as a proven partner that offers high quality and rapid manufacturing. This also includes manufacturing all kinds of spare parts for use in mechanical engineering.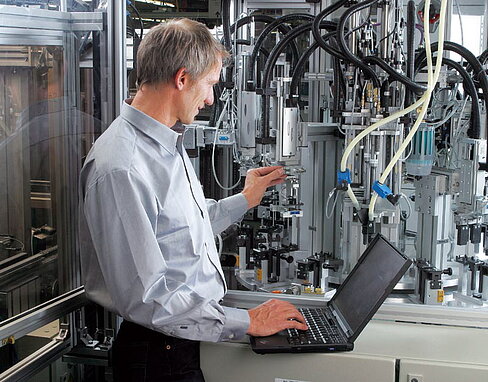 Back